Locking Village News and Events
Events and Activities around Locking Village, North Somerset
EXERCISE CLASSES - Tuesday Mornings
Keep fit this Spring!! Gentle exercise classes are held at Locking Church Centre every Tuesday morning 10 to 11.00 am. For the more energetic there will be the chance to take part in more robust exercise – the choice is yours! The instructor is fully qualified and £3 is charged for each session. For further details contact Margaret Cooper on 822408 or Amanda Ball on 07814392217
FEAST WEEK AND VILLAGE FETE
Please note that the date for the Village Fete is Saturday 13th July. The Charity Jumble Sale will be on Sat 20th, Open Air Service on the 21st and the over 60's luncheon on Tuesday 23rd July. Details from Dave Wallace on 823312. Again the Locking Scouts will be organising the barbecue.
LOCKING OPEN GARDENS 2013
We are opening gardens to the public throughout the year – proceeds to Church Funds. A big thank you to our hosts and everyone helping at these events. The event details are listed below:-
Sat 11th May 2.30 -5pm: Helen and Bill Weavers, "The Old House" 10 Elm Tree Road, Locking, Afternoon Tea, Bring & Buy, Craft Stall
Sat 1st June 2.30 -5pm: Nina Fitzgerald, 10 Shadow Walk, Elborough BS24 8PH, Afternoon Tea
Sat 13th July 10am-noon: Rev. Anne Lee, The Vicarage Garden Coffee Locking, Coffee Morning
Sat 3rd Aug 2.30-5 pm: Geoff and Hazel Hobden, 21 Burrington Ave, Bleadon Hill, BS24 9LP, Cream Teas & Bring & Buy Stall
Sat 24th Aug 2.30 to 5 pm: Sheila Sperring, 5 Meadow Drive, Locking, Afternoon Tea, Bring & Buy Book Stall
Sat 14th Sept 2.30 -5 pm: John Parfitt, Home Farm, Cream Teas, Silvermore Lane, BS29 6LG, Bring & Buy, Produce Stall
ARTS AND CRAFTS
Mendip Art Group are holding an Arts and Crafts Day at Banwell Village Hall 10am - 4pm on Saturday 25th May 2013.
Handmade crafts and artwork for sale, demonstrations throughout the day and a chance to 'have a go'. Tea, coffee and cake will be available - all welcome.For further information please contact Michele Webb on (01934) 645885
HOLIDAY CLUB – MONDAY 22nd TO FRIDAY 26th JULY- "DR WATT AND THE TIME TRAVELLERS"
Holiday Club in the Church Centre for the week starting 22nd July. Click Here for Information and Application Form
The Club will run every morning from 10.00 am till 12 noon. The theme is Dr Watt and the Time Travellers.
The teaching is based on the book of Daniel. It will full of fun and will include music, crafts and games as well as bible teaching.
The club is open to all children aged 11 and under. For more details contact Anne on 823556 or Helen on 824353



LOCKING PRIMARY SCHOOL
Head Teacher: Joanne Jones Tel: 822867
Term 3: 7th Jan - 7th Feb 2013
Term 4: 18th Feb - 22nd Mar 2013
Term 5: 8th Apr - 24th May 2013
Term 6: 3rd Jun - 19th July 2013

We have approximately 270 pupils, housed in two separate buildings, an Infant block and a Junior one .The infants and juniors come together for various activities, which includes a weekly assembly. Some junior children also help the infants at playtime and lunchtime. Apart from reception our classes are arranged in mixed year groups (2 years for each class.This allows for greater flexibility when arranging class sizes. We have 4 infant classes and 5 junior classes.
Locking is a popular school with children coming to us from all parts of Weston. It is a community where the education of the whole child is developed in a caring organised and happy environment. We recognise and respond to the strengths and needs of all members of the school in order to realise the full potential of everyone. You can look at some pictures of our school activities on our website
www.locking.n-somerset.sch.uk

THE ARK PRE-SCHOOL
For Children ages 2 - 5. Opening Monday 8th April at St Augustine's Church Centre. Nine sesssions per week.
Monday: 8.30am - 11.30am
Tuesday, Thursday, Friday: 8.30am - 11.30am and 12.30pm - 3.30pm
Wednesday: 12.30pm -15.30pm
Morning sessions include breakfast. Hot lunches 11.30am to 12.30pm
Contact: Helen 01934 824353
www.thearkpreschoollocking.co.uk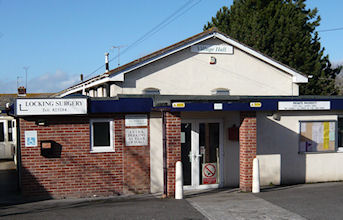 LOCKING BABY & TODDLER GROUP
Locking Village Hall- Thursday mornings 10am - 12pm, term-time only
£1.50 per family
Jennie and Rebecca would like to thank everyone for their continued support of the Locking Baby and Toddler Group. We're back after the Easter break on 11th April and our weekly theme will be numbers, so get ready for some counting, along with the usual music and story time! We'll be going on our annual outing (with Locking Pre-school) to Court Farm on 9th May and off for half term on 30th May. If you've got a baby or toddler, and fancy a cup of tea and a chat we'd love you to join us. All welcome; mums, dads, carers, grandmas and grandads alike. Join us on Facebook at 'Locking Baby and Toddler Group'
LOCKING PRE-SCHOOL
Locking Village Hall
Mon, Tues, Wed & Fri - 9am to 12pm
Mon, Tues, Wed, Thurs & Fri - 12.45pm to 3.45pm
Lunch-club runs Mon, Tues, Wed & Fri - 12.00pm - 12.40pm
Contact Claire Stirrup 07760 482092
www.lockingpreschool.co.uk
STEEP HOLM SHIRKERS
The amount raised by Manor Stores sales of books in 2012 was £377. Thank you all.
Trips start to the Island from 28th April – please contact Joy Wilson on 522125. The price this year is £26 and £17.50 for children.
Our next fund-raising evening is pencilled in for May 8th – a night at the Hunters Lodge Inn at Priddy. Talks are available – contact Dave Wallace 823312. Membership is only £3 a year.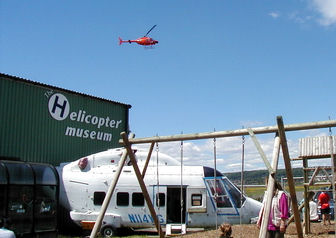 FRIENDS OF THE HELICOPTER MUSEUM
A further £750 was passed over to the Museum for projects recently. We need to raise another £750 to reach this year's target. Join us at the Museum where we will have a large stall with books, odds and ends, Pam's Pickles etc on Sunday 9th December – Museum Christmas Fun Day. New supporters are always welcome. Contact Dave Wallace on 823312 – www.helicoptermuseum.co.uk

LOCKING CONSERVATIVES
We are running a Table Top Sale in the Village Hall on Saturday 13th April from 2-4.00 pm. Tables cost £5. Details of other events from Dave Wallace on 823312.





LOCKING GREEN WOMEN'S INSTITUTE
Meetings in the Village Hall at 7.30pm on 2nd Tuesday of each month (except August). Visitors are welcome and we have a varied programme of Speakers. We play Skittles and Darts and join in many events organised by the Avon Federation of Women's Institutes. There are outings, a quiz, talks and much more. Come along and see what we have to offer — the first two visits are free! For more information contact Anthea on 820255, or Janet on 823935. Our programme for 2013 includes
Feb 12th: 'Associated Countrywomen of the World' - Libby Lockyer
Mar 12th: Hearing dogs for Deaf People - Janet Cryer
Apr 9th: Hands on Science - Pauline Alway
May 14th: Resolutions and games evening
Jun: 11th: Avon Riding Centre for the Disabled - Tania Honey
Jul 9th: Childhood Reflections - Peter Tinney
Aug 13th: Summer Supper
Sept 10th: Tyntesfiled - Past Presentn and Future - Chris Nelmes
Oct 8th: AGM and Social Evening
Nov 12th: Penny Brohn - Cancer Care. Speaker to be confirmed
Dec 10th: Christmas Meeting
LOCKING SENIORS
We meet every fortnight on Wednesday evening in the Village Hall. We are very friendly and always stop for a cuppa and a chat half-way through. We welcome all new members so please come along. Contact 01934 822698. Forthcoming events in 2013 include
6th Mar: Photo quiz
20th Mar: Celia Wilson (flower arranging)
3rd Apr: Chris Rainbow
17th Apr: Fish & Chips supper at the Coach House
1st May: Paul Temple (slides & talk)
15th May: Chocolate Bingo
29th May: David Elsbury (talk)
12th Jun: Dave Wallace (talk)
24th Jun: Dorren's 80th Birthday Party
10th July: Cash Bingo
24th July: Terry Merrett Smith (Perchance to dream)
4th Sept: Celia Wilson (flowers)
MENDIP SOCIETY EVENTS PROGRAMME
The Mendip Society has a regular selection of Walks and Talks. Visitors are very welcome, £3.00 (members £1.50). Not necessary to book.Winscombe Talks are held at St. James Church Hall, Winscombe and commence at 7:30pm. Walks take place most weekends throughout the Mendips. For more information call 01934 843767
LOCKING GARDENING CLUB
We meet at 7:30pm on the first Monday of each month in the Village Hall (except Jan, Jul and Aug). New members are always welcome and you don't need to be an expert gardener - just interested! Membership costs £5 per year plus £1 per meeting. Visitors £2 per meeting. We have an interesting and varied programme arranged for 2013,
Feb 4th: Speaker - Chris Sperring (The 'Owl Man') back for another lively evening
Mar 4th: Speaker - Peter Carter (beekeeper) - 'Bees & what makes them Buzz!!'
Apr 8th: Speaker - Jo Jacob - returns for another 'Flower Demonstration'
May 13th: Quiz Night - This year it will be a little shorter and (maybe) easier
Jun 3rd: Spring Plant Sales & short slide show
Jun 15th: Caoch Trip - RHS Rosemoor, Great Torringon, Devon
Sept 2nd: Annual competition and surprise them
Sept 7th: Coach trip - Abbey House Gardens, Malmesbury, Wiltshire
Oct 7th: Autumn Plant Sale & Horticultural Demonstarion by Steve & Les
Nov 4th: Speaker - Tony Gray, Sanders Garden World - 'Plants for Winter Colour'
Dec 2nd: AGM and Christmas Party
More details of these events and others are in the club's quarterly magazine together with 'topical tips', 'what's on and other garden related items.
LOCKING DOCTORS SURGERY
Every monring Monday - Friday
Adjacent to the Village Hall 8.30 - 12.00 Weekdays. Tel 01934 823204
LOCKING PHARMACY
60, Genville Avenue, Locking. Tel 01934 822771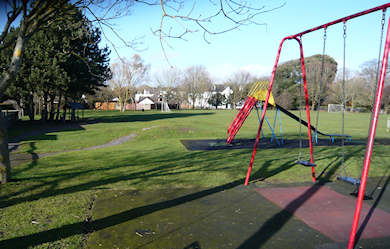 VENUES FOR HEALTH VISITOR DROP-IN SESSIONS
- Ashcombe Children's Centre, Tel: 426380
Stepping Stone Walk, off Earlham Grove, WsM
Tuesdays from 9.00 - 11.30am
- Central Weston Children's Centre, Tel: 426794
81-83 Meadow Street, WsM
Tuesdays 10.00 - 11.30 am
- South Weston Children's Centre, Tel 427550
For all Healthy Living Centre, Wednesdays 9.00 - 11.00 am Lonsdale Avenue, WsM
- Banwell Children's Centre,
1st and 3rd Wednesday of the month from 1.30 - 3.30 pm
West Street, Banwell
- Milton and Old Worle Children's Centre, Tel: 426380
Mendip Avenue, Worle, WsM Thursdays from 9.30 - 11.30 am
- Oldmixon Family Centre, Tel: 427619
Monkton Ave WsM Fridays from 9.00 - 10.30
MOBILE LIBRARY
Visits Locking fortnightly on Thursdays and stops at Meadow Drive 10.25am - 12.45pm.
Friendly staff, lots of books, talking and large print books.
ST AUGUSTINE'S CENTRE HALLS & MEETING ROOM
To hire the Church Centre for parties and events please contact Pat Shaw on 01934 822875
LOCKING VILLAGE HALL
To hire the Village Hall please contact Hazel on 01934 822129
PARISH COUNCIL
Meets in the Village Hall on the 1st Thursday evening of each month. Contact: 01934 820786
Website: lockingparishcouncil.blogspot.co.uk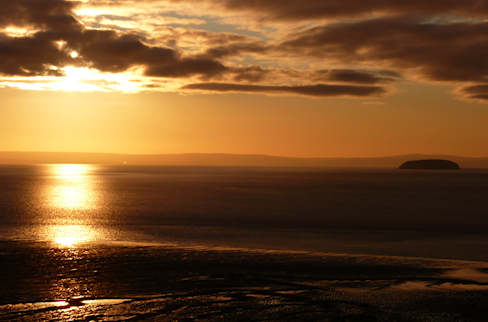 Sunset from Weston-super-Mare looking towards Flat Holm and Wales
Photo - Matt Begent