If you would like the weekly "Stay Connected" emailed to you, please contact the Benefice Office Contact and we will put you on the mailing list. This is a replacement for the weekly pew sheet and contains many useful things so that you don't feel so isolated.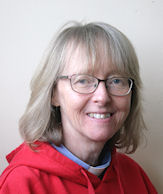 How good it was to hear the words 'Good news' and 'fantastic' on the news today. This was in the context of the Oxford vaccine which has shown to be 70 - 90% effective. I think that it's amazing that something that normally can take 10 years to produce has taken 10 months. I take my hat off to the scientists who are so clever and hard - working. Yet despite the good news we have to wait and be patient and keep being very sensible. There is so much that we are waiting for isn't there. I suppose we are longing not for the vaccine itself but for what that will mean for us all. It will mean we can see friends and family again, have people round for meals, meet in homegroups, hug people, visit family in care homes, we won't have to wear masks, we will be able to come to church and be close together and SING!!!!! But just for now we have to wait.
At the moment we are getting ready for Christmas at the Vicarage. I have done all the present shopping and everything is wrapped, the trees are out of loft in Jess' room to check they are OK (it looks like Santa's grotto with all the presents in there too), the Christmas food box is filling up (something I copied from my mum), the puddings are made, parcels have been posted. I actually love this part of the year - the planning, the shopping, the expectation. Yet it's the waiting and the expectation that I focus on rather than the end result. Waiting is good for us - it teaches us patience, it teaches us to enjoy the moment. To not ignore the present and the blessings of now because we are so focused on tomorrow.
This Sunday 29th November begins Advent - a time of preparation and of waiting. It's going to be different this year but it can still be good. Wait with the Lord each day, focus on the now, enjoy the getting ready - get ready for the Lord for whenever He comes. We wait not hopeless but being full of hope. As I have said to so many people in these months - take one step at a time, one day at a time. Do that this Advent, not to get through it but also to enjoy it and find blessing each day.
Wait for the Lord; be strong and take heart and wait for the Lord. Psalm 27: 14
With every blessing


PS More good news this week that church buildings can open again for worship on 6th December. It will be good to be back for the rest of Advent and Christmas. We will continue with on-line daily services and also Spiritual Communion on Sundays for those who worship at home.
See: This weeks Stay Connected Sheet pdf Prayer Calendar December pdf
Sunday Services -
St Mary's Hutton and St Augustine's Locking will be open from Sunday 6th Dec for worship at 10am and then at 11am. There are a limited number of seats at each service due to social distancing. Because of this we are asking everyone to REGISTER EVERY WEEK to say that they are coming to either service. In order to do this please ring Phil Etchells on 814461 from 12noon – 5pm any day. Seats will be allocated on a first come, first served basis. The wearing of a face covering is mandatory.
Services in Church in December
Sun 6th Locking 10am / (11am) Advent Morning prayer - Hutton 10am / 11am Advent Morning Prayer
Sun 13th Locking 10am / (11am) Christingle - Hutton 10am / 11am Christingle
Sun 20th Locking 10am / (11am) Advent Morning prayer - Hutton 10am / 11am Advent Morning Prayer -
Christmas Eve Locking 4pm Holy Communion - Hutton 11.30pm Holy Communion
Christmas Day - Locking 10am / 11am United Holy Communion
Sun 27th Hutton 10am / 11am United Service for Christmas
Crosslinks Magazine
The Advent and Christmas edition of our Crosslinks Magazine can be viewed here
Candle of hope
During this time of Advent please join us in putting a light of some sort (maybe not a lit candle!) in your window after dark to shine forth the Lord's hope and love in the darkness. So spread the word and get others to join in.
Christingle
Next Sunday 6th December envelopes and collection boxes will be available for us to donate to the Children's Society as we are holding Christingle services on 13th December. Please start collecting your monies to go into the envelopes or boxes to be brought back on 13th - thank you! We will be celebrating Christingle in church on Sunday 13th at 10.00am and 11.00.am. Come and join us.
Advent & Christmas goody bags
L ater this week Advent & Christmas goody bags are going out to our Messy Church families in Hutton and to our church families in Locking. The bags are full of crafts, colouring, story, prayers, sweets etc Also along with them Christingle bags will be taken out to enable the children to make them at home. There are prayers etc for the family to say together. A really big thank you to everyone who has made this possible. Thank you to the Messy Church Team in Hutton and to Mary and Eileen in Locking. Do pray that these bags will bless the families and children and make they feel part of the celebrations.
Local Help
If you are self-isolating and need shopping or supplies please ring Anne 01934 823556 for Hutton and Locking villagers or Steve Cope 01934 813871 for Hutton. Any Foodbank donations can be left on the doorstep of John and Margaret Bailey, 31 Willow Drive, Hutton or Chris and Anne Wilkins, The Vicarage, The Green, Locking, where they will be collected and taken to the foodbank. They are in need of: Tinned potatoes, Instant mashed potatoes, Shampoo and deodorant, Tinned meats, plus any other food items but please no pasta!
The Red Cross has launched a help line for anyone that is "feeling lonely or worried, finding it difficult to access food or medication, or are concerned about someone else who is"
Call free and confidential on 0808 196 3651 to chat to a Red Cross volunteer.
Help is offered with:
- Help with practical information and advice.
- Emotional support.
- Connecting with local support.
- The phone line is open daily from 10am to 6pm.
Got some good news?
Then why not share it here so we can all celebrate. A special anniversary, a new baby, an engagement, an achievement. It can be something big or very small - if it's good news then let us all know.
Hunt the Angels
In the Christmas story angels kept turning up all the time - to Mary to tell her she was going to have Jesus, to Joseph to tell him about Jesus and to the shepherds in the fields. They all brought good news of great joy to to the people. We thought it would fun if we filled the village with angels bringing good news of great joy to all.
The weekend of 19th and 20th December is going to be Locking Angels Weekend and we would love you to join us.
We are inviting those who live in Locking village to make an angel - it can be a big one like a scarecrow size, or you can hang some in a tree in your garden or draw or make one and put in your window. The skies the limit - you've got wings!
Once you have made your angel then you need to register it/them with huttonandlocking@gmail.com saying your name and address so we can put you on the map for people to find, or leave a message on the answer phone 01934 822857.
The deadline for this is Thursday 10th December.
If you want a map these will be available from Parkside Café, from huttonandlocking@gmail.com or call 01934 822857 and we can e-mail one or deliver it.
As it will be Locking Angels Weekend we invite children to dress up as angels - adults you can wear a halo too!
Let's get creative, have some fun and spread some good news this Christmas!
Christmas Market Trail
On December 12th a Christmas Market Trail is being planned in Hutton by the owner of Toot Sweets, a food and drinks company based and living in Hutton. As churches we are proposing to have three stalls at times throughout the day. There will be a home made goods stall, with an instant Christmas present draw; a books and jigsaws stall and a Christmas Lights display in the evening with refreshments being given out. Profits from the lights will go to '4 U Mandy Jones', a charity committed to relieving those suffering from or affected by skin cancer and those from the stalls will go to the churches. So, if you have any bottles, home made goodies or crafts, preserves, books, jigsaws, mince pies, little Christmas gifts please get them to either Mary Potter (812788), Jane Barry (813802) Sue Williams (811270) or Anne Wilkins (823556) and we'll distribute them accordingly. If you want things to be picked up, give one of us a ring. Full details of the Christmas Market Trail can be found in Hutton News, Crosslinks, on Hutton Parish Council web-site and on Toot Sweets' Facebook page www.facebook.com/TootSweetsvan
Mustard Seed FairTrade Coffee Morning
As we begin another lock down, the "Mustard Seed" will sadly be closed for coffee and social gathering during November. Hopefully we will be able to resume on Wednesday 2nd December, 10 – 12noon. Watch this space . . .

However, the FAIR TRADE goods will be readily available to everyone through November. Our shopping habits can be led by our Christian values showing that we care. We can all make a difference to the unfairness of the world by choosing ethically sourced products, and the Fair Trade symbol will guarantee safe and fair working conditions for the growers and producers, wherever they may be in the world. Let's be active in helping to improve the lives of these people, and help lift them out of poverty. We, who have so much -
"Let our lives mirror what is written on our hearts". . . . .
For free delivery of any items in the Traidcraft catalogue, please call Gill & Eric on 813716 .
Catalogues, Christmas cards & Advent Calendars all available to order now.
Collect for The First Sunday of Advent
Almighty God, give us grace to cast away the works of darkness and to put on the armour of light, now in the time of this mortal life, in which your Son Jesus Christ came to us in great humility; that on the last day, when he shall come again in his glorious majesty to judge the living and the dead, we may rise to the life immortal; through him who is alive and reigns with you, in the unity of the Holy Spirit, one God, now and for ever. Amen
Readings for the coming week
Why not read the readings through slowly twice and before you do ask God to speak to you today. We are reading through the Gospel of Matthew.
Sunday 29th November - Mark 13: 24 - end
Monday 30th November - Matthew 4: 18 - 22Tuesday 1st December Luke 10: 21 - 24
Wednesday 2nd December - Matthew 15: 29 - 37
Thursday 3rd December - Matthew 7: 21, 24 - 27
Friday 4th December - Matthew 9: 27 - 31
Sat 5th December - Matthew 9: 35 - 10: 1, 6 - 8
Prayer Chain - If you need prayer for yourself or another then there is a team of people ready to pray. For Locking, please contact Anne Wilkins phone 823556 or for Hutton Kay Cole phone 811424 and they will send out the prayer request.
Please Pray
Please pray for Diane Hiscocks as she is working at Weston General Hospital on the Covid ward. Pray for her safety as well as all the other staff.
Prayer requests - please feel free to send prayer requests to Chris in the office, if you would like them to be included on this sheet, or call Anne on 823556. If you would like someone to pray with you please call Anne and she will pray on the phone.
Nature Notes

Over the last couple of weeks I have enjoyed watching the landscape shrug off its autumn cloak to reveal once more the underlying framework of bare branches, stems, rocks and water, and this morning I've been treated to a spectacle I always look forward to: the Cotinus shrub in my front garden and the delicate twigs of the birch tree next door are hung with raindrops that sparkle and flash like diamonds in the weak sunlight.
Something else has happened too – down on the marsh the teals, wigeons (right) and Canada geese have returned to keep company with the resident mallards and moorhens. It is lovely to hear their sociable whistles and honks! They have been joined by a couple of lapwings (left), a few shovelers, and what looks like a family of swans – a good excuse for a late afternoon walk in what I call the 'violet hour' – that time approaching twilight when wildlife has one final burst of activity before settling down for the night, and you can watch the stars coming out one by one. It is a privilege to be a part of it all.
Gillian

Reading for Sunday 29th November
Mark 13: 24 - end Signs of the end times
'But in those days, following that distress,
'"the sun will be darkened,
and the moon will not give its light;
the stars will fall from the sky,
and the heavenly bodies will be shaken."
'At that time people will see the Son of Man coming in clouds with great power and glory. And he will send his angels and gather his elect from the four winds, from the ends of the earth to the ends of the heavens.
'Now learn this lesson from the fig-tree: as soon as its twigs get tender and its leaves come out, you know that summer is near. Even so, when you see these things happening, you know that it is near, right at the door. Truly I tell you, this generation will certainly not pass away until all these things have happened. Heaven and earth will pass away, but my words will never pass away.
The day and hour unknown
'But about that day or hour no one knows, not even the angels in heaven, nor the Son, but only the Father. Be on guard! Be alert! You do not know when that time will come. It's like a man going away: he leaves his house and puts his servants in charge, each with their assigned task, and tells the one at the door to keep watch.
'Therefore keep watch because you do not know when the owner of the house will come back – whether in the evening, or at midnight, or when the cock crows, or at dawn. If he comes suddenly, do not let him find you sleeping. What I say to you, I say to everyone: "Watch!"'


Reflections on Mark 13: 24 - end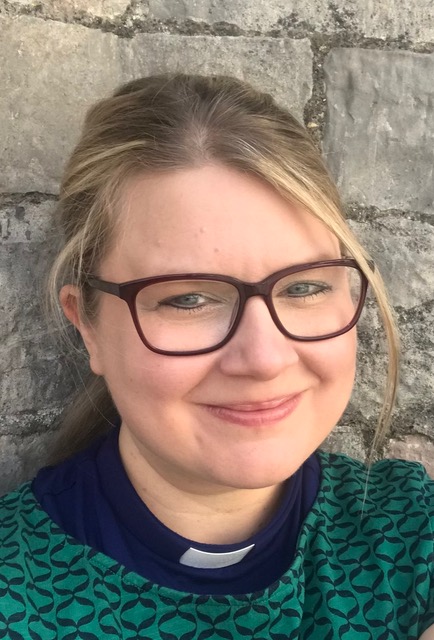 I have to keep reminding myself that we are entering Advent - the time for watching and waiting and preparing for Jesus' birth and also his return. In some respects we have been living Advent all year! As we wait for the arrival of Jesus, we also wait for lockdown and the restrictions to end. We also await the rolling out of the vaccine, hopefully bringing us back to something resembling normal! We give thanks in anticipation of this! This year all that we thought was certain and dependable, has become uncertain.
When I read this passage from Mark, I was reminded that in 2016 many people, including me, eagerly awaited the release of Go, Set a Watchman the sequel to To Kill a Mockingbird. (If you haven't seen it, I thoroughly recommend the film of To Kill a Mockingbird with Gregory Peck – perhaps it will be on over Christmas?)
When the sequel came out, many readers were disappointed. I think they expected an entertaining plot, with a very clear, unwavering moral message, as per the first book. However, one commentator wrote: Go Set a Watchman "asks some of the hard questions To Kill a Mockingbird evades."
Without wishing to spoil the plot, for those intending to put it on their Christmas reading list, the book disrupted people because it challenged them in the same way as Jesus challenged his listeners in this encounter.
The watchman watches and waits for potential attack upon his city. Likewise, the main character, Scout, has, up until this point, looked to her barrister, father to provide her moral compass. However, now that she has reached adulthood, she must take full responsibility for her own moral pathway. She must be vigilant and cautious and not blindly follow.
She has been shielded by her family's respectability, and her father's actions have always been beyond repute. Without giving away too much of the plot, her father, Atticus, is about to fall from grace, at least in Scout's eyes – she begins to realise that Atticus, like all of us, makes mistakes and sins as we all do. Scout must follow her own moral compass – she needs to be her own watchwoman!
The uncertainty and the additional responsibility disrupted characters and readers alike. Now Scout needs to navigate her own way in the context of racial segregation and prejudice of Alabama in the 1950s. She needs to make decisions about how to interact with those she profoundly disagrees with.
Jesus warned his listeners that they must take responsibility for their own decisions and actions, warning them to be vigilant against those who might lead them astray. The fig tree confused Jesus' contemporaries because it was in full leaf in Spring but did not bear fruit until Summer. The source of their hope was misplaced! Likewise, the Pharisees and teachers of the law, talked a good talk and knew their theology, but they failed to recognise God's son when they saw and heard him, plotted against him and eventually crucified him. Idolisation of even the most good and righteous people is wrong. The only true north can be found when you fully rely on God, through prayer and the Bible.
Jesus warns us that no one will know when, he will come again but each year the Advent season reminds us that he will. Whatever happens, when Jesus returns, he will not come as a helpless baby, born into poverty. He will come in glory as a King to make all things new. When pain and mourning will be no more, when there is universal peace and justice. This passage unsettles us because we realise the earth is temporary. However, Jesus' return will signal God drawing us to himself, far beyond what we have known on earth. When the time comes, we will be invited to take our place in our Father's house, and sit in his presence for all time.
Larissa Trust
Home study
Take time to read the Bible passage Mark 13: 24 - end and reflect on these questions:
1. Verses 24 - 25 Jesus took these verses from the prophet Isaiah - why do you think he used them here? Look up Isaiah 13: 10; 34:4 to see them in their original context.
2. Verse 26 - How is this different from when Jesus came to earth the first time. Does this challenge your view of how Jesus might return again?
3. Verse 27 - What do you notice about where the angels will gather His elect from?
4. Verses 28 - 30 - If you read chapter 13 what signs of the end of age do you see around you? How does that make you feel and how do you respond to these?
5. Verse 31 - Do find this reassuring? What are the implications of this?
6. Verse 32 - 37 - What commands jump out at you and why? What do we need to do ourselves or what do we need to change in order to be ready - either for Christ's return or after this life?
Listening Chapliancy Phone Line
Serving Bristol, Somerset and South Gloucestershire
We are a faith-based service offering chaplaincy support for people of all faiths and none in times of emergency
Are you recently bereaved or concerned about end of life issues? Are you a key worker overwhelmed by what you are facing or dealing with at work? Are you worried about someone who is seriously ill, especially if you can't visit them? Are you anxious about the effect that the COVED 19 crisis is having on your life? Maybe you would just like someone from the faith communities to talk to.
If you live in the Bristol, Somerset or South Gloucestershire area: Call 0330 229 1700 • 8am-11pm • 7 days a week
CARING and CONFIDENTIAL
Would you like your dog walked?
If you live in Hutton and have a dog which needs walking, please phone Anne (823556) and she will put you in touch with someone who is offering their services.
Go green this Christmas
if you want to get rid of all the plastic and throw away rubbish, then Dunelm are selling recyclable: crackers, wrapping paper and gift bags. We had the crackers from them last year and they were great!
Prayers :
A prayer for times of isolation
'For I am convinced that neither death, nor life, nor angels, nor rulers, nor things present, nor things to come… will be able to separate us from the love of God in Christ Jesus our Lord.' (Romans 8:38-39)
God of heaven and earth,
in these times of isolation,
apart from loved ones
distant from friends
away from neighbours
thank you that there is nothing
in all of creation,
not even coronavirus,
that is able to separate us from your love.

And may your love that never fails
continue to be shared
through the kindness of strangers
looking out for each other,
for neighbours near and far
all recognising our shared vulnerability,
each of us grateful for every breath,
and willing everyone to know the gift
of a full and healthy life.
Keep us all in your care.
Amen.
From: www.christianaid.org.uk/pray/churches/coronavirus-prayers
For those who are ill -
Merciful God, we entrust to your tender care those who are ill or in pain,
knowing that whenever danger threatens your everlasting arms are there to hold them safe.
Comfort and heal them, and restore them to health and strength;
through Jesus Christ our Lord. Amen.
For hospital staff and medical researchers
Gracious God, give skill, sympathy and resilience to all who are caring for the sick,
and your wisdom to those searching for a cure.
Strengthen them with your Spirit, that through their work many will be restored to health;through Jesus Christ our Lord.
Amen.
A prayer at bedtime -
Before the ending of the day,
Creator of the world, we pray
That you, with steadfast love, would keep
Your watch around us while we sleep.
Tonight we pray especially for (names family or friends who are affected by Coronavirus) and the people of (country or place which is affected by Coronavirus).
Please give skill and wisdom to all who are caring for them.
O God of unconditional love,
you who show no partiality in respect to people or nations,
we have heard your good news of great joy for all the people.
We hear that good news, and in hearing, believe.
We know that your sanctuary is a house of worship for all people,
with no regard for the colour of our skin.
As we worship you, knit us into a people,
a seamless garment of many colours.
May we celebrate our unity, made whole in our diversity.
Forgive us for our inability to let our "old selves" die to the world. Amen.
Church of Scotland
Desiderata
GO PLACIDLY amid the noise and the haste, and remember what peace there may be in silence. As far as possible, without surrender, be on good terms with all persons.
Speak your truth quietly and clearly; and listen to others, even to the dull and the ignorant; they too have their story.
Avoid loud and aggressive persons; they are vexatious to the spirit. If you compare yourself with others, you may become vain or bitter, for always there will be greater and lesser persons than yourself.
Enjoy your achievements as well as your plans. Keep interested in your own career, however humble; it is a real possession in the changing fortunes of time.
Exercise caution in your business affairs, for the world is full of trickery. But let this not blind you to what virtue there is; many persons strive for high ideals, and everywhere life is full of heroism.
Be yourself. Especially do not feign affection. Neither be cynical about love; for in the face of all aridity and disenchantment, it is as perennial as the grass.
Take kindly the counsel of the years, gracefully surrendering the things of youth.
Nurture strength of spirit to shield you in sudden misfortune. But do not distress yourself with dark imaginings. Many fears are born of fatigue and loneliness.
Beyond a wholesome discipline, be gentle with yourself. You are a child of the universe no less than the trees and the stars; you have a right to be here.
And whether or not it is clear to you, no doubt the universe is unfolding as it should. Therefore be at peace with God, whatever you conceive Him to be. And whatever your labours and aspirations, in the noisy confusion of life, keep peace in your soul. With all its sham, drudgery and broken dreams, it is still a beautiful world. Be cheerful. Strive to be happy. By Max Ehrmann © 1927
The Journey Prayer – St Brendan
God, bless to me this day,
God bless to me this night;
Bless, O bless, Thou God of grace,
Each day and hour of my life;
Bless, O bless, Thou God of grace, Each day and hour of my life.
God, bless the pathway on which I go;God, bless the earth that is beneath my sole;Bless, O God, and give to me Thy love,O God of gods, bless my rest and my repose;
Bless, O God, and give to me Thy love, And bless, O God of gods, my repose.

Bible Q and A This is a very interesting site that answers some of the tricky questions about the Bible and the Christian faith. You can also submit questions too. Why not give it a go?
https://www.biblesociety.org.uk/explore-the-bible/bible-q-and-a/