If you would like the weekly "Stay Connected" emailed to you, please contact the Benefice Office Contact and we will put you on the mailing list. This is a replacement for the weekly pew sheet and contains many useful things so that you don't feel so isolated.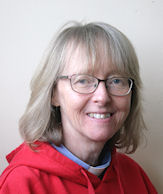 On Tuesday last week we started the day in summer and ended it feeling very autumnal. As I type this the sky is heavy grey and it has been raining. If I was reading a novel I would say that it foreshadowed difficult times ahead. On Tuesday we heard announcements made by the Prime Minister about changes to the rules and of tightening of what we can and can't do. I must admit that I was surprised that the changes weren't more stringent. The day before you may have heard Patrick Vallance and Chris Whitty share statistics about where we are now and where we might be if things don't change. It was sobering listening as it is clear that the trajectory of cases is rising considerably. We are in a precarious and potentially dangerous time. So as Christians how should we respond?
Firstly we are not to fear. Boris spoke about an invisible enemy - which it is - but we should not be consumed with fear and anxiety, which will sap any joy or peace from our lives. In Isaiah 41: 10 we read 'So do not fear, for I am with you; do not be dismayed, for I am your God. I will strengthen you and help you; I will uphold you with my righteous right hand.'
The Lord's presence can and will bring us His peace and comfort when we feel anxious and afraid. Many people have commented to me that they have lost the confidence to do things. This is understandable but the Lord then offers us His strength.
While I would say that we have no need to fear, we should not go to the other extreme and be reckless, because this virus is dangerous and has the potential to wreck lives. Being a Christian does not give us some supernatural immunity or give us some bubble of protection that God will keep us safe in some way. Yes we are to trust the Lord, but we are not to put Him to the test. Christians can catch this virus as much as everyone else can. God has given us minds and common sense to play our part and to do the right thing. I would say that anyone who is acting recklessly has every reason to fear.
So let's trust in the Lord and may His perfect love cast out all fear. But also let us all play our part however hard it is. While it is lovely to see other people please don't be tempted to get close, to hug them or even shake hands. Loving each other means protecting each other from this virus.
God bless

See: This weeks Stay Connected Sheet pdf Prayer Calendar September pdf Prayer Calendar October pdf
Churches open
Sunday Services - St Augustine's Locking and St Mary's Hutton are open on Sundays for worship at 10am and then at 11am. There are a limited number of seats at each service due to social distancing. Because of this we are asking everyone to REGISTER EVERY WEEK to say that they are coming to either service. In order to do this please ring Phil Etchells on 814461 from 12noon – 5pm any day. Seats will be allocated on a first come, first served basis. The wearing of a face covering is mandatory.
United Holy Communion this Sunday 27th Sept in Hutton
It is lovely that we are able to hold our first Holy Communion Service since lockdown. As with the other services it will be shorter and simpler. Members of the congregation will receive Communion in one kind only - a wafer - as we did before lockdown. I will bring the wafer to you as it is easier and safer to do this. You can stand or sit as you wish. Also I will celebrate Communion in front of the screen so that everyone can see and feel involved. This is another step that we are taking, which is good. Thank you for all your support and understanding.
Harvest
A big thank you to everyone who donated harvest groceries last week. They have all been taken to Weston Food Bank. With a greater need for the Food Bank please keep giving while you can. Thank you to everyone who helped with the harvest celebrations this year. Although it was different it was still good to give thanks.ou.
Private Prayer - St Augustine's Locking and St Mary's Hutton church buildings are open for private prayer on Thursdays 10am - 12noon. Each session will be supervised and all seating is at a distance of 2 metres. If you have any questions about this please contact the wardens: For Locking Eddie and Mary French 01934 813634, for Hutton Dave Bradley 01934 814205 and Mary Potter 01934 812788.
Local Help
If you are self-isolating and need shopping or supplies please ring Anne 01934 823556 for Hutton and Locking villagers or Steve Cope 01934 813871 for Hutton.
Any Foodbank donations can be left on the doorstep of John and Margaret Bailey, 31 Willow Drive, Hutton or Chris and Anne Wilkins, The Vicarage, The Green, Locking, where they will be collected and taken to the foodbank. They are in need of: Tinned potatoes, Instant mashed potatoes, Shampoo and deodorant, Tinned meats, plus any other food items people want to include but please no pasta! A thank you to everyone's generous gifts from Hutton for the Foodbank, a weight of 109.35 KG was taken to their North street office on Wednesday. Margaret Bailey.
Good News
I want to give thanks that on 1st October I will be celebrating 25 years of being ordained. I give thanks for the privilege of serving the Lord in this way and thank Him for His faithfulness and sustaining power. Through all the joys and all the sorrows He has never forsaken me. Anne
Funerals
When you can't attend a funeral. One of the really sad things at this time is that not everyone who would like to attend a funeral can, due to the restrictions on numbers. Over lockdown I have been sending this service to people and suggest that they read it and light a candle at the time of the service to feel that they are part of it. I do hope that it helps you. See - A Simple Reflection at home on a Funeral
Shoebox Appeal 2020
Just to let you all know we will be continuing with our Shoebox appeal again this year even with COVID-19. In fact there will be more need this year too especially because of COVID and the recent disaster in Beirut. I am going arrange with Anne how we can distribute the empty boxes and any issues regarding collection of them. We will again purchase the boxes for us all to fill. So you could now start collecting small items to put in them as you you now start to go out shopping again. The launch in both churches will be on Sunday 4th October and the final date for collection is Sunday 1st November. Also if you have spare time knitted hats and gloves are always required and I do have patterns and some wool if anyone wants them. Please contact me if you need any further information or if you would like to fill a box and haven't done before. John Bailey Tel 815308. Thank you.
Collect for Harvest
Eternal God, you crown the year with your goodness and you give us the fruits of the earth in their season: grant that we may use them to your glory, for the relief of those in need and for our own well-being; through Jesus Christ your Son our Lord, who is alive and reigns with you, in the unity of the Holy Spirit, one God, now and for ever. Amen
From Lamentation to Hope
In collaboration with Wells Cathedral, the diocese is to offer an online service to remember all those who have died during the Covid pandemic.
Led by Bishop Ruth and the Dean of Wells, families of the bereaved are invited to send in names of those whom they mourn, and candles will be lit and their names are read out.
Bishop Ruth said: "So many people weren't able to attend funerals or grieve properly when their loved ones died in the last few months, because of restrictions imposed by the pandemic. We hope this service will offer people a chance to come together and mourn their loved ones by name, alongside others who have also been bereaved."
The service will include music from members of the Music Foundation of Wells Cathedral, and prayers will be said by some of Somerset's hospital chaplains. There will also be a reflection from someone who survived Covid following weeks in intensive care.
The service will be available to watch on the Wells Cathedral website (www.wellscathedral.org.uk) and here on the website of the Diocese of Bath and Wells www.bathandwells.org.uk from Wednesday 30 September.
Readings for the week
Why not read the readings through slowly twice and before you do ask God to speak to you today. We are starting to read through Matthew and Acts.
Sunday 27th September Matthew 21.23–32
Monday 28th September Acts 19.8–20
Tuesday 29th September 19.21–end
Wednesday 30th September Acts 20.1–16
Thursday 1st October Acts 20.17–end
Friday 2nd October Acts 21.1–16
Saturday 3rd October Acts 21.17–36
Prayer Chain - If you need prayer for yourself or another then there is a team of people ready to pray. For Locking, please contact Anne Wilkins phone 823556 or for Hutton Kay Cole phone 811424 and they will send out the prayer request.
Please Pray
Please pray for those starting university and also those returning - for Phoebe Asling starting her midwifery degree at Brighton, for Tom Lee going back for his third year of a Physics degree at Keele and for Josie Croad returning to a third year of her veterinary degree at Bristol. Pray that they would be safe and also be able to enjoy their time studying.
Prayer requests - please feel free to send prayer requests to Chris in the office, if you would like them to be included on this sheet, or call Anne on 823556. If you would like someone to pray with you please call Anne and she will pray on the phone.
Nature Notes

On Monday afternoon we took advantage of possibly a last good day and drove out to Crook Peak for a favourite local walk. We ascend the ridge from the south – a slightly easier route than the steep northern slope, but still a hard slog! Compton Bishop lies nestled far below, almost a village in miniature from our buzzards-eye view. We are hoping we may see Dartford warblers, but no luck. Instead there are small flocks of meadow pipits (picture left) in the walled rough grazing which allow us to observe them quite closely, and stonechats perching on the gorse bushes. We follow the path around the southern side of Wavering Down which is quieter than the main West Mendip Way; the little yellow rock roses are still flowering on the stony ground, then descend through a narrow coombe. Lower down there is hazel coppice, and squirrels are feasting on the nuts. The path winds through rough woodland before joining the field path that links Cross with Compton Bishop. It feels as if we have been miles away, yet it is so close to home!
Gillian

Reading for 27th September
Matthew Matthew 20: 1-16 (NIVUK) The authority of Jesus questioned
Jesus entered the temple courts, and, while he was teaching, the chief priests and the elders of the people came to him. 'By what authority are you doing these things?' they asked. 'And who gave you this authority?'
Jesus replied, 'I will also ask you one question. If you answer me, I will tell you by what authority I am doing these things. John's baptism – where did it come from? Was it from heaven, or of human origin?'
They discussed it among themselves and said, 'If we say, "From heaven", he will ask, "Then why didn't you believe him?" But if we say, "Of human origin"– we are afraid of the people, for they all hold that John was a prophet.'
So they answered Jesus, 'We don't know.' Then he said, 'Neither will I tell you by what authority I am doing these things. The parable of the two sons
'What do you think? There was a man who had two sons. He went to the first and said, "Son, go and work today in the vineyard." '"I will not," he answered, but later he changed his mind and went. 'Then the father went to the other son and said the same thing. He answered, "I will, sir," but he did not go. 'Which of the two did what his father wanted?' '
The first,' they answered. Jesus said to them, 'Truly I tell you, the tax collectors and the prostitutes are entering the kingdom of God ahead of you. For John came to you to show you the way of righteousness, and you did not believe him, but the tax collectors and the prostitutes did. And even after you saw this, you did not repent and believe him.
Reflections on Matthew 21: 23 - 32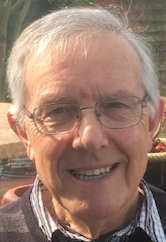 The scene is set by v32. Yet another set-to between Jesus and the Jewish church leaders. These were people of rank, of authority, with historical connections, beyond questioning and powerful. It does seem odd that by now, these impressive leaders hadn't worked out that to challenge Jesus was a one way cul-de-sac. Despite past failed attempts here they are again trying to trick him. Jesus was teaching in the Temple and they couldn't resist it. "By what authority are you doing this ?" Jesus comes back with a question which puts them on the back foot and after discussion have the embarrassment of admitting that they don't know. Jesus then refuses to answer their question. I wonder why he did that ? I've got a feeling that it was an encouragement to them to stay and listen. Sure enough what follows are two parables aimed especially at them. The fact they did stay is seen in v32 when Jesus says " I tell you the truth, the 'sinners' are entering heaven before you " Then there was a second parable and v45 the priests etc knew he was talking about them. Their reaction was, this is really as clear as daylight and we need to change. NO CHANCE ! Their ideal was arrest and eventually death.
However this isn't only a story about the continued and well recognised refusal of the religious leaders to give any credence to who Jesus was, it is also a reminder to us that maybe there are times when we refuse to listen when there is something in our lives, decisions, attitudes or actions that need a re-think or even repentance.
In the parable of the two sons, the first son said 'no' to his father but went on to do it , whereas the second son said 'yes' but in the end didn't do it. It was the first son that was held up as the one who deserved a reward. Trying to be honest, do we sometimes say yes to God and then don't follow it through? Times when we might have good intentions, but those good intentions have no value without the application. Or a more serious question might be that when we first received the call to follow Jesus and said 'Yes', have we done that for a while and then gradually capitulated over time? You know, it's never a bad thing or the wrong time or too late, to perhaps refresh and renew our response to the call of Jesus to repent and trust God for eternity. In these difficult days we can always depend on God to receive our heartfelt response to his love with joy and the angels possibly with a rendition of the Hallelujah Chorus!
Rev Geoff Hobden
Mustard Seed
As from Wednesday 9th September, the Mustard Seed morning on Wednesdays will be held in the Main Hall of Hutton Village Hall. The times are the same – 10 – 12 noon. The usual social distancing will apply and we ask that people intending to come ring Eric & Gill on 813716 so that we don't exceed the number we are allowed. If the weather is suitable we will have a few tables outside. A one way system will operate. Many thanks again to those who have supported us while we met outside in the garden;and who have bought from Gill's Fairtrade stock through her delivery service. This has really supported the Fairtrade cause well during the Lockdown and we have enjoyed some lovely fellowship during this difficult time.

Quiz - just for fun - no prizes - answers below!
All the following are places in this part of England:
1. Keeping a good look out
2. Conservatives safely secured
3 King's abode for a film star
4 A highway or a byway by any other name
5 Pussy's gone to bed
6 The lady drank much of this
7 Turn the key
8 Twirl around
9 A first in a Chinese city
10 Where the sun sets on a rick
11 Should keep your feet dry
12 Forbidden to drink here
Answers below
Prayers :
For those who are ill -
Merciful God, we entrust to your tender care those who are ill or in pain,
knowing that whenever danger threatens your everlasting arms are there to hold them safe.
Comfort and heal them, and restore them to health and strength;
through Jesus Christ our Lord. Amen.
For hospital staff and medical researchers
Gracious God, give skill, sympathy and resilience to all who are caring for the sick,
and your wisdom to those searching for a cure.
Strengthen them with your Spirit, that through their work many will be restored to health;
through Jesus Christ our Lord.
Amen.
A prayer at bedtime -
Before the ending of the day,
Creator of the world, we pray
That you, with steadfast love, would keep
Your watch around us while we sleep.
Tonight we pray especially for (names family or friends who are affected by Coronavirus) and the people of (country or place which is affected by Coronavirus).
Please give skill and wisdom to all who are caring for them.
Amen.
Desiderata
GO PLACIDLY amid the noise and the haste, and remember what peace there may be in silence. As far as possible, without surrender, be on good terms with all persons.
Speak your truth quietly and clearly; and listen to others, even to the dull and the ignorant; they too have their story.
Avoid loud and aggressive persons; they are vexatious to the spirit. If you compare yourself with others, you may become vain or bitter, for always there will be greater and lesser persons than yourself.
Enjoy your achievements as well as your plans. Keep interested in your own career, however humble; it is a real possession in the changing fortunes of time.
Exercise caution in your business affairs, for the world is full of trickery. But let this not blind you to what virtue there is; many persons strive for high ideals, and everywhere life is full of heroism.
Be yourself. Especially do not feign affection. Neither be cynical about love; for in the face of all aridity and disenchantment, it is as perennial as the grass.
Take kindly the counsel of the years, gracefully surrendering the things of youth.
Nurture strength of spirit to shield you in sudden misfortune. But do not distress yourself with dark imaginings. Many fears are born of fatigue and loneliness.
Beyond a wholesome discipline, be gentle with yourself. You are a child of the universe no less than the trees and the stars; you have a right to be here.
And whether or not it is clear to you, no doubt the universe is unfolding as it should. Therefore be at peace with God, whatever you conceive Him to be. And whatever your labours and aspirations, in the noisy confusion of life, keep peace in your soul. With all its sham, drudgery and broken dreams, it is still a beautiful world. Be cheerful. Strive to be happy. By Max Ehrmann © 1927
The Journey Prayer – St Brendan
God, bless to me this day,
God bless to me this night;
Bless, O bless, Thou God of grace,
Each day and hour of my life;
Bless, O bless, Thou God of grace, Each day and hour of my life.
God, bless the pathway on which I go;God, bless the earth that is beneath my sole;Bless, O God, and give to me Thy love,O God of gods, bless my rest and my repose;
Bless, O God, and give to me Thy love, And bless, O God of gods, my repose.

Bible Q and A This is a very interesting site that answers some of the tricky questions about the Bible and the Christian faith. You can also submit questions too. Why not give it a go?
https://www.biblesociety.org.uk/explore-the-bible/bible-q-and-a/

Quiz Answers
1. Watchet
2. Blue Anchor
3 Castle Carey
4 Street
5 Catcott
6 Edithmead
7 Locking
8 Worle
9 Wincanton
10 Westhay
11 Wellington
12 Banwell
How did you do?